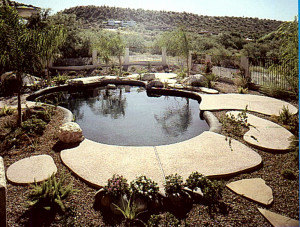 Building a new pool is a major investment for any homeowner. However, after your pool project is complete, you will be able to have fun and make a splash with your family and friends. If you are wondering whether building a pool is the right choice for your property, you may want to set up a consultation with licensed pool builders in your area. Let's get to know three great reasons to install a pool at your home.
Enjoy Recreational Opportunities
One of the major benefits of a new pool installation is that your pool will provide you, your family members, and your friends with countless opportunities for recreation and relaxation. At the end of a busy week, nothing beats the feeling of relaxing next to your very own pool. If you have children, they are sure to love playing, swimming, and enjoying all of the recreation that your pool has to offer.
Increase Physical Fitness
When you are creating a new workout plan, you may want to incorporate swimming into your routine. With your own pool, you will be able to enjoy the low-impact benefits of swimming for exercise. As you are creating a custom pool design, you may want to ask your contractor to build a pool that is suited for swimming laps.
Add Value to Your Home
A brand new pool will dramatically increase the value of your home. In the event that you decide to sell your property at a later date, a quality pool design will make your home very attractive to buyers. In order to preserve the value of your pool, you will want to stay on top of cleaning and other maintenance procedures.
At TMC Custom Pools, we are thrilled to provide custom pool building services to our clients throughout the Tucson area. If you have decided to take the plunge and build a new pool, our team can help you with every step of the process. To hear more about our pool design and building services, call our Tucson location at (520) 797-0168, our Phoenix location at (480) 558-7665, or our Casa Grande location at (520) 720-7946.