Nothing lasts forever, and the quality of your pool is no exception. Weather, lack of maintenance, and even time itself can rob your swimming pool of its flair. A renovation helps bring your pool back to life and can even make it safer and more practical. Keep reading for a closer look at what a renovation can do for your backyard pool.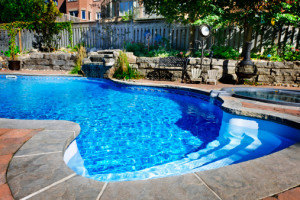 Transform Your Aesthetics
If you lost the initial spark you had when you looked out at your new pool, a renovation can be a great way to bring it back. Trends and tastes tend to change over time, and your pool design may have fallen out of favor. A professional pool renovation company can make sure that you are happy with your current design. Whether you want a different color scheme or a new water feature, these renovations can make your swimming pool pop again. You might also consider new decking or the addition of an outdoor kitchen to enhance the area.
Upgrade Your Equipment
To keep your pool safe and functional, it's important that your equipment is in working order. New plumbing and filtration equipment can help you keep your water clean efficiently for years to come.
Boost Resale Value
If you plan on moving in the future, saying goodbye to your pool can be bittersweet. On the bright side, a nicely renovated pool can be a great selling point and will increase the value of your home. Your renovation can serve as an investment into your own property.
Is it time to bring your backyard pool back to life? Feel free to contact TMC Custom Pools and Renovations or visit our website. In addition to renovations, we also offer new pool installations as well as service and repair. You can learn much more about our business by giving us a call at (520) 797-0168 today.