Ways to Personalize Your Swimming Pool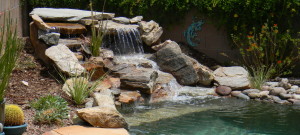 When you choose to install a new swimming pool on your property, you will want to make sure that your installation is as fabulous as your home. Rather than settling for an ordinary swimming pool, you can make your pool one of a kind with customized features and special elements. A swimming pool contractor can help you make savvy choices when it comes to your new pool project. Here is a look at three great ways to personalize your swimming pool.
Add Special Water Features
Water features are a show stopping addition to any swimming pool. When you choose to include water features in your pool, you will have many different elements available for your installation. If you want to provide your pool with a natural look, you can include waterfalls or flowing streams. Fountains can boost an average swimming pool to the next level of elegance.
Choose Unique Deck Materials
The area surrounding your pool is another great place to get creative. If you want to provide your pool with customized flair, you may want to consider using eye catching pool deck materials. Natural stone pavers can be arranged in a pattern that is incredibly visually pleasing.
Create a Stunning Lighting Design
Your pool lighting can add beauty to your pool, while also providing it with a personalized touch. If you want your pool to be a nighttime hangout spot, you can choose gorgeous LED lights in a variety of colors. Underwater lights will provide your pool with gorgeous illumination at night.
At TMC Custom Pools and Spas, we can work with you to help you build the personalized pool that you have always wanted. With three locations in Tucson, Phoenix, and Casa Grande, our pool company is conveniently located to serve you. For additional information about how we can help you get started on your pool installation, give our Tucson location a call at (520) 797-0168 to speak with one of our friendly pool technicians.