Why You Should Trust the Pros with Your Pool Maintenance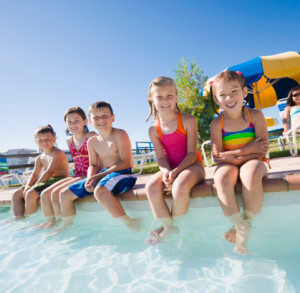 Professional pool maintenance is very important to the health and safety of your pool and its equipment. By trusting a professional, the chemicals in your pool will be properly monitored, and you can receive forewarnings of potential problem areas. Here is a better look at why you should trust the professionals with your pool's maintenance:
They have the proper training.
Introducing chemicals is one of the main components of routine pool maintenance. These chemicals are responsible for creating a healthy and sanitary swimming environment for you and your family. Professionals in pool maintenance know the correct chemicals and the amounts of each needed to ensure your pool is safe. When the health and safety of your family is on the line, you should never trust pool maintenance to anyone other than a professional pool company.
They can save you time.
In addition to keeping your pool safe, pool maintenance professionals can save you time. Instead of you attempting to add chemicals or clean your pool on a regular basis—which can be unsafe and take up hours of your time every week—trust the professionals to maintain your pool. You can schedule a regular maintenance appointment so you do not have to worry about your pool's condition or finding time to maintain it yourself.
They know the warning signs.
When the pool maintenance professional comes to your pool, he will do a routine inspection of the filtration and cleaning equipment. With this inspection done regularly, he can see warning signs that equipment is about to break down or notice future areas of concern in your pool. This knowledge and forewarning is crucial to maintain the integrity and function of your pool, but it can also save you from needing extensive repairs in the future.
Trust the experts at TMC Custom Pools and Renovations with your pool maintenance in Tucson and Casa Grande. We can give you peace of mind with regular inspections and service appointments; call our Tucson location at (520) 797-0168 or our Casa Grande location at (520) 723-7946.