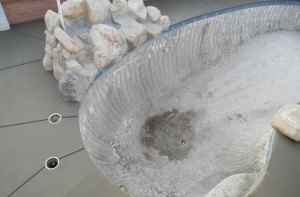 A swimming pool is a natural gathering place for family and friends. Whether you are moving into a new house, or are thinking of home improvement projects for your current property, a pool remodeling project is a fantastic investment. Pool remodelers in Tucson can assist you with every step of your pool remodeling project, from start to finish. With the assistance of expert pool designers, you will be able to create the new pool of your dreams. Read on for a look at some of the top reasons to consider remodeling your pool.
Update Water Features
When you plan a pool remodel, you will have a great change to update your water features. Today's pools include a variety of luxurious water features, including waterfalls, fountains, and even water slides. During your pool remodeling project, you can work with your designer to choose new water features that will make a fantastic addition to your newly updated pool space.
Change Pool Finishes
Your pool finish will have a dramatic effect on the look and feel of your backyard. When you are seeking a simple update for your outdated pool, you may want to consider installing a brand new pool finish. Some of the most popular pool finishes include vinyl, gunite, and specially engineered aggregates.
Improve Overall Safety
For those families with young children or pets, pool safety is a top concern. By remodeling your pool, you will be able to incorporate pool safety features that will provide you with total peace of mind. With a new pool fence, safety net, or cover, you will not need to worry when your children are playing in your backyard.
To get started on your pool remodeling project, be sure to contact TMC Custom Pools. As a top pool design contractor in the Tucson area, we have the experience and equipment needed to help you fully update your pool. Contact our company today to receive a quote for your upcoming pool project.