Keep on Top of These Common Pool Repairs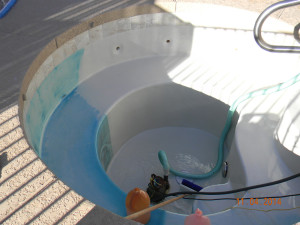 An inground swimming pool will require regular maintenance and care over the years and seasons. When you open up your pool for the summer months, you will want to check to see whether it is in need of any repair services from a pool repair professional. By repairing minor issues before they become big problems, you can enjoy your pool for many years to come. Here is a look at some common pool repairs that you should keep up with at all times.
Cleaning Pump Clogs
Your pool's pump and filter systems are designed to eliminate debris and buildup from your backyard swimming pool. Over the course of the swimming season, you may find that your pool pump starts to develop buildup and debris. To prevent your pool pump from getting backed up, it will be necessary to clear out its filter at regular intervals.
Repairing Skimmer Leaks
A pool leak is a dreaded problem for any family that owns a backyard pool. When you start to notice the signs of a pool leak, you might want to troubleshoot the issue by checking out your skimmer. If your skimmer is leaking, a pool repair technician can create a watertight seal with a product that is called pool putty.
Fixing a Malfunctioning Heater
Your pool's water needs to be heated up before you take a dip. If you swim in your pool, only to find that its water is much colder than usual, you might have a malfunctioning pool heater on your hands. Since pool heaters contain electrical components, a professional technician will typically need to handle this repair.
If you are in need of pool repair and maintenance in the Tucson area, get in touch with TMC Custom Pools and Renovations. With our three convenient locations, we are able to provide you with prompt repair services for your residential pool. To book an appointment with a member of our staff, give our Tucson location a call at (520) 797-0168, our Phoenix location a call at (480) 558-7665, or our Casa Grande location a call at (520) 723-7946.