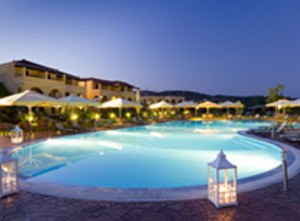 A new pool can be a great addition to the property, but it's important to take certain precautions for the sake of your family's safety. Keep reading to find out how you can keep your pool safe for the whole family.
Restrict Access
Everyone in the family can enjoy the pool, but the little ones shouldn't be near the pool without the proper supervision. This is why it's a good idea to erect a fence or other boundary that keeps children away from the pool area. Boundaries that restrict access to the pool can also be helpful if you have pets that might wander into the water.
Choose Safe Decking
The type of decking you choose is important for the aesthetic appeal of your pool, but it can serve a practical purpose as well. As often as you remind your kids not to run near the pool, they may forget from time to time. In this case it helps to have non-slip decking that offers extra grip and reduces the chance of injury. This type of decking isn't just great for kids; it's also helpful for anyone else who may be hanging out in the pool area.
Use Safety Alarms
It's important to have some sort of boundaries to restrict your pool area, but sometimes you might forget to close the gate. An alarm will alert you when someone accesses the pool without your supervision, which is an important backup to have. In addition to fences and safe decking, alarms can help make your pool safe for the whole family.
Would you like more tips for keeping your pool safe for your family? Please do not hesitate to call TMC Custom Pools and Renovations at (520) 797-0168. We specialize in pool service and repair as well as installations and renovations. Feel free to visit our website for a closer look at our services.