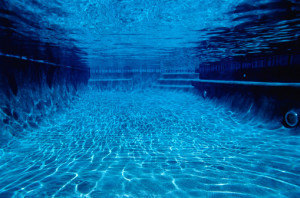 The summer season is about to arrive, and now is a great time to consider building a new backyard pool. From a stunning infinity pool to a sporty lap pool, the sky is the limit when it comes to creating your swimming pool design. With the assistance of pool builders in Tucson, you will be able to design the perfect swimming pool for your family's recreational needs. To help you gear up for your swimming pool installation, here is a look at what you can expect from the pool construction process:
Initial Consultation
Your swimming pool installation will start with an initial consultation and design appointment with your swimming pool contractor. During this early phase of the construction process, your contractor will help you choose which features will be best for your swimming pool design. In addition, your contractor will also select the ideal site for your swimming pool installation.
Excavation
Once you and your pool contractor have drawn up plans for your swimming pool design, it will be time to start the excavation process. During your swimming pool excavation, a team of contractors will start to carefully dig up the ground for your pool. With the excavation completed, your team will be able to install the plumbing and electrical components for your pool.
Reinforcement and Filling
After your plumbing and electrical systems have been installed, your contractor will place a series of steel reinforcement beams around the interior of the pool. After the beams have been placed, your contractor can start to fill the interior of your pool with the material of your choice. The surfaces of your pool will be smoothed to perfection, leaving you with a beautiful new swimming pool.
To learn more about the swimming pool design and building process, be sure to contact TMC Custom Pools. Our swimming pool builders provide residents in Tucson, Casa Grande, and Phoenix with expert pool building services. Give us a call at (520) 797-0168 to set up a consultation today.