Don't Believe These Myths About Building a Swimming Pool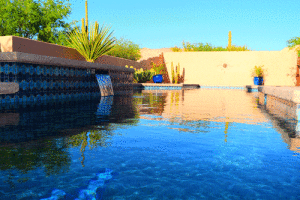 When you are getting ready to start your inground pool installation, you will want to make sure that you separate swimming pool myths from the facts. Unfortunately, there are many myths about building a swimming pool that can deter homeowners from getting started on their installations. In fact, building a swimming pool will be a fun and exciting project for your family. Let's debunk some of the most common myths about building a swimming pool.
Myth: Building a Swimming Pool Is Expensive
One of the most commonly perpetuated myths about swimming pools is that it is very expensive to build a new pool on a property. In fact, swimming pools come in a variety of affordable options that are within the price range of many homeowners. Your pool builder will work carefully with you to help you design a swimming pool that fits your budgetary needs.
Myth: Building a Swimming Pool Will Take a Long Time
If you are worried about the time and effort that goes into the process of building a pool, now is the time to put these fears to rest. Your swimming pool contractors will have the tools and training needed to fully complete your swimming pool in a couple of short months. As they create your pool, your builders will take care to not disturb your yard and home. They may even help further enhance your landscape with added features and outdoor living areas.
Myth: Building a Swimming Pool Leads to Higher Utility Bills
Many homeowners are surprised to learn that swimming pool installations may not cause their energy bills to rise very significantly. With an energy efficient pool pump and other eco-smart features, you can ensure that your water and electricity bills only go up by as little as $30 every month.
For additional information about the benefits of building a new swimming pool, contact TMC Custom Pools in Tucson by calling (520) 797-0168. Our team of experienced swimming pool builders will help you build a pool that meets your needs. If you want to build a new pool in Tucson, Phoenix, or Casa Grande, be sure to give us a call.